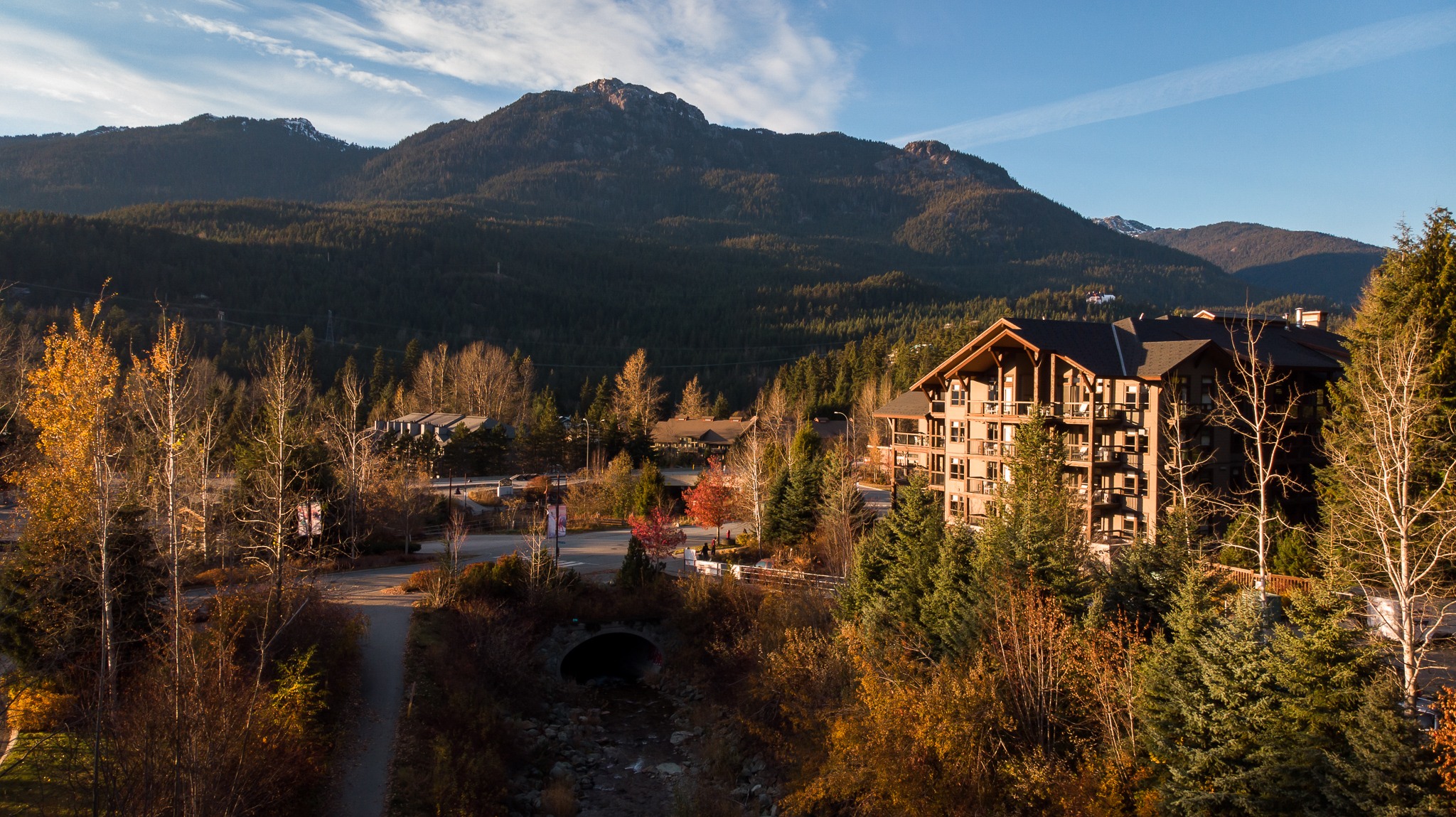 WHAT WE ENJOY:
- Daily room service, good size rooms with a fully equipped kitchen.
- Very clean and modern hotel. The kitchen, washer and dryer are fantastic for a bigger family.
- The hot tub and pool facilities are excellent.
- Dog and cat friendly!
STORY
Those who are stopping in at Creekside Village or planning on accessing Whistler mountain via the Creekside gondola, the best place to park is at the underground multi-level parkade located only steps away from the Creekside gondola base. 
At the Whistler Creekside Parkade there are over 1400 free spaces available all year round. This undercover multi-level parkade located adjacent to the Creekside Gondola. Free for day skiers all winter and for bike park access in summer. Over-height and short term parking for shops available on the upper level. And just remember there is no overnight parking and no sleeping or camping in vehicles permitted, to allow for snow clearing in the winter and to help reduce wildlife attractants in parking lots to protect Whistler's bears in the spring, summer and fall.
The best way to make sure parking doesn't ruin your day is to make a plan, get an early start and know where you're going. If you're driving from Vancouver and want to get up the hill asap, stop at Creekside and bag free underground parking for the day.