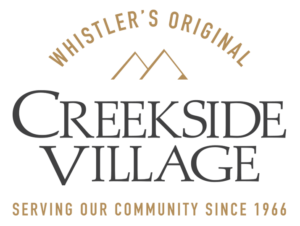 Whistler Creekside Village was the original base of Whistler Mountain and site of the first gondola, the 'Creek' as locals call it, is the first point of entry to the resort of Whistler Blackcomb and is a convenient alternative to the often crowded Whistler Village.
With over 1,400 FREE parking spaces, the pedestrian-friendly village has all of the amenities that locals and tourists would ever need: essentials (groceries & liquor), retail, medical & wellness services, resort services (tickets, rentals and lessons), dining and direct mountain access by gondola.
Whistler Creekside Village Shops & Businesses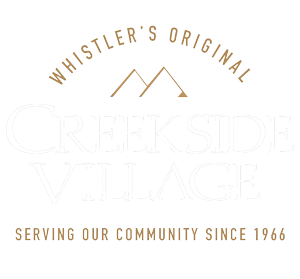 Welcome to MEKONG, where we pay tribute to the vibrant culture and delicious cuisine of Thailand. Our inspiration comes from the dedication of Pepe Barajas and his passionate team, who traveled to Thailand to fully immerse themselves in the food and culture. We aim to bring the authentic flavours and experiences of Thailand to Whistler, and hope you enjoy our dishes as much as we do.
A TRIBUTE TO THAI FLAVOURS AND WARMTH
OPENING JULY 1st, 2023
Read More
Rockit Coffee
is a must-see for its incredible interior design alone!
Designed by award-winning Vancouver interior designer Daniel Meloché @danielmelochedesign n working closely with Whistler local builder, Miles Vitti and his team @vittibuilds Rockit features a playful, interactive, and inviting retro-vibe, inspired by the 70s and 80s, with pops of yellow, brass, and greenery. Truly an Instagrammable moment.
If that's not enough to get your foot in the door, just wait until you hear what's on the menu. Rockit does not only feature a full authentic coffee menu, cheekily called Espresso Greatest Hits, they'll also be sporting Funkadelic Teas, a line-up of Belgian hot chocolate, and Aero-Smoothies.
Read More
BReD
100% vegan organic sourdough B Corp certified bakery
Specializing in bread, but also creating small baked goods and a specialty coffee espresso bar. Everything is made in-house, from scratch and baked fresh daily. You can see the bakers working live as we have an educational open plan kitchen concept. A farm-to-table, seasonal eatery striving for zero-food waste and carbon neutrality. 100% compostable packaging and locally sourced ingredients. A tree is planted for every beverage sold with our partner charity Trees for the Future. 1% revenue is donated to environmental and social justice causes including animal welfare.
Read More
Events & Local Tips
Whistler Creekside Village Blog