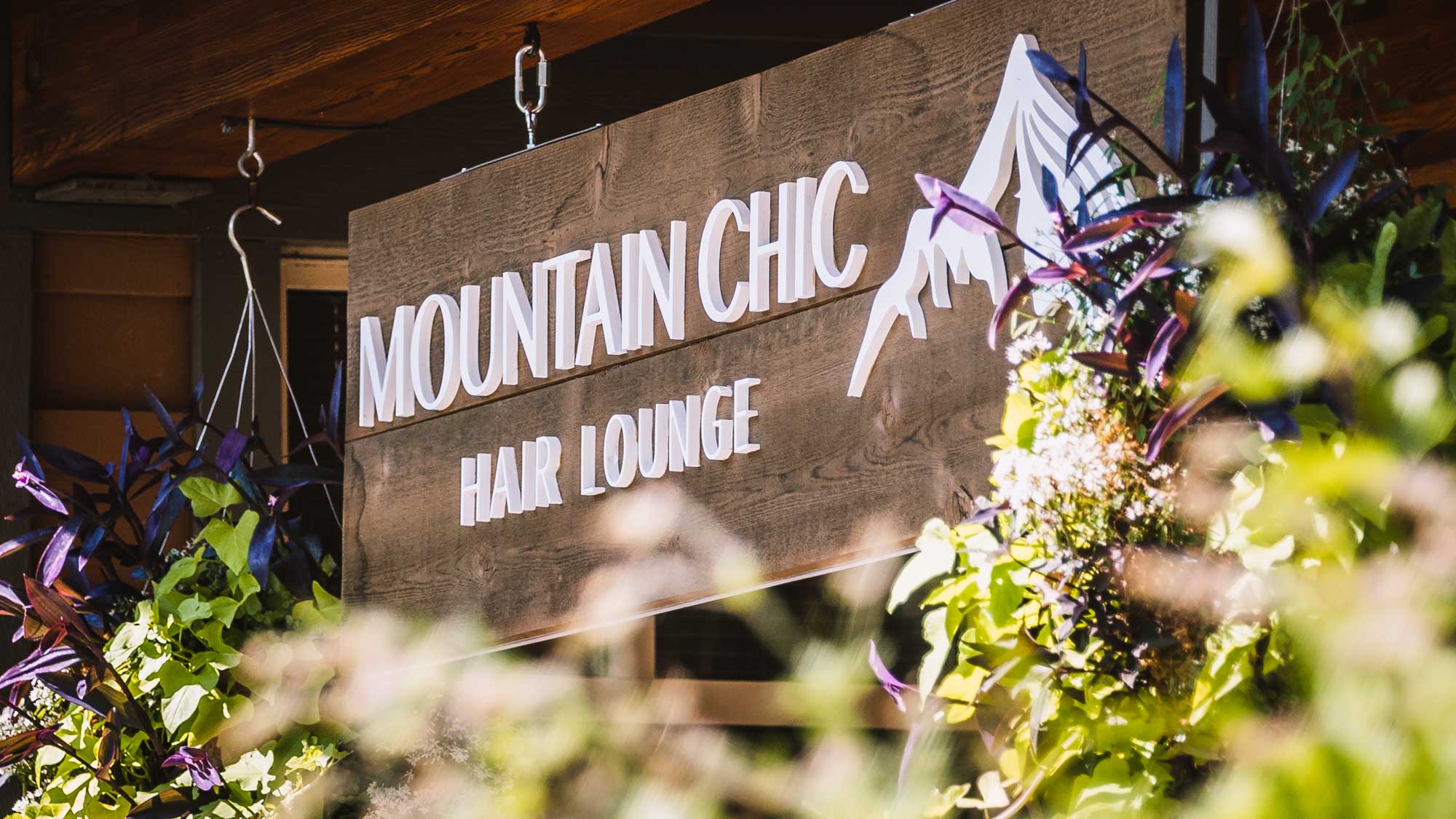 WHAT WE ENJOY:
–  They strive to be the best in the biz. Continuously educating themselves to follow all the latest trends and styles.
– Beautiful new salon with local owners
– Experienced stylists that get your look just right!
– The stylists are highly recommended
STORY
Mountain Chic Hair Lounge is a refined, locally owned hair salon, located in the heart of Creekside Village. They are an AVEDA Salon and proudly support ethically and sustainably sourced ingredients. That's why all their products are 100% vegan, made with pure flower and plant essences. With a wide range of services to cater all your hair needs, Mountain Chic Hair Lounge is a salon experience you will look and feel fabulous about.
Geneviève Dubois – Owner & Creative Director
Geneviève is an Aveda trained stylist with 20 years of experience. Her passion, devotion, and commitment to hair has brought her to where she is today. She always love to perfected her skills and enjoy sharing her passion and knowledge to her team. She loves being behind the chair making her clients feel special and taking extra good care of all their hair needs.
She is now eager and excited for the growth in this new chapter as a Salon owner and entrepreneur. Geneviève is a master stylists specializing in natural balayages, highlights, and structured haircut.
Mini Rey – Owner & Advanced Stylist
Mini is an Aveda trained stylist with now over 8 years of experience with the Aveda brand. As a stylist, she is passionate and aspires to keep growing and perfecting her skills; keeping up with training, in salon growth and current trends.
She is fun and upbeat with a great sense of humour and a love for the mountain life. As a salon owner, she strives to keep spreading beauty, confidence and love throughout the community. Mini is all about adding some edgy fun to your look, how much fun is up to you.
Sorry, the comment form is closed at this time.