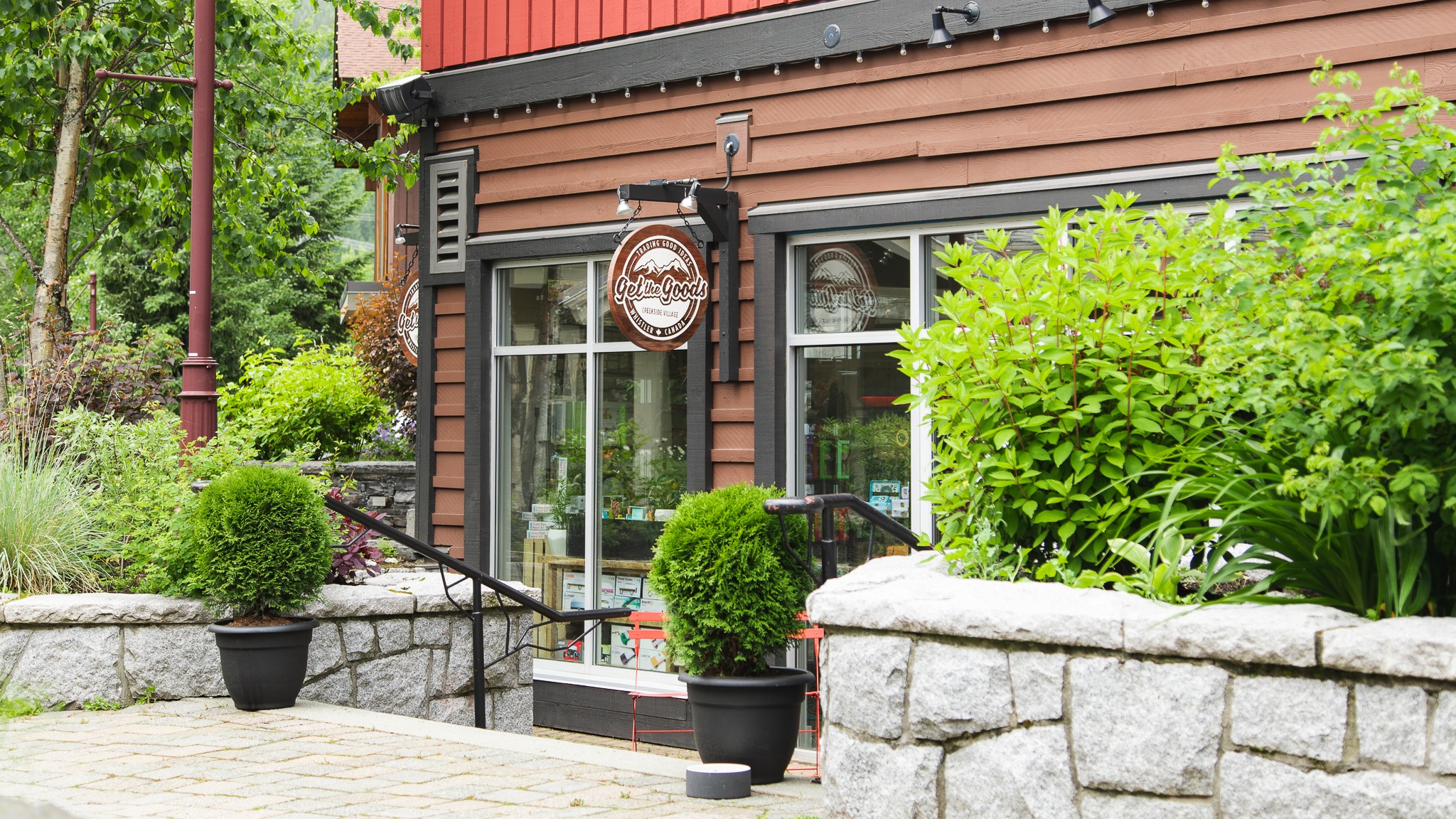 GET THE GOODS
Gift Shop located in Whistler Creekside Village offers a wide selection of unique and one-of-a-kind products for people of all ages and all interests
WHAT WE ENJOY:
– The experience of spending time in the store. Discovering the cool combination of products, many of which I hadn't ever seen before.
– Personalized service, great product recommendations and deliveries for large order right to hotels
– Wide variety of products. There's a perfect gift for everyone
– Check out their online store. You can order from anywhere!
STORY
Trading good ideas, that's what they do! Curator Lisa Morrison and Founder Kaori Zage bring together interesting products from around the world.  Get the Goods is a unique company with one foot in the Pacific Coast mountains and one in the tropics of South East Asia.  These ladies are global souls – equally comfortable in remote destinations or world class cities – fueled by the desire to find the best "Goods" for their customers. The combination of outdoor authenticity and understated urban flair is what drives their success. They help you move between worlds.
Kaori finds talented artisans making beautiful crafts in developing countries. Lisa is especially proud to provide a platform for local artisans in British Columbia's Sea to Sky corridor. Together they also find creative people making clever products in big cities
Get the Goods is an emporium of wonder that stocks over 2,500 products that are sourced globally. They have the things you need, the things you covet and things you didn't even know existed. They celebrate clever products made by clever people.
Sorry, the comment form is closed at this time.