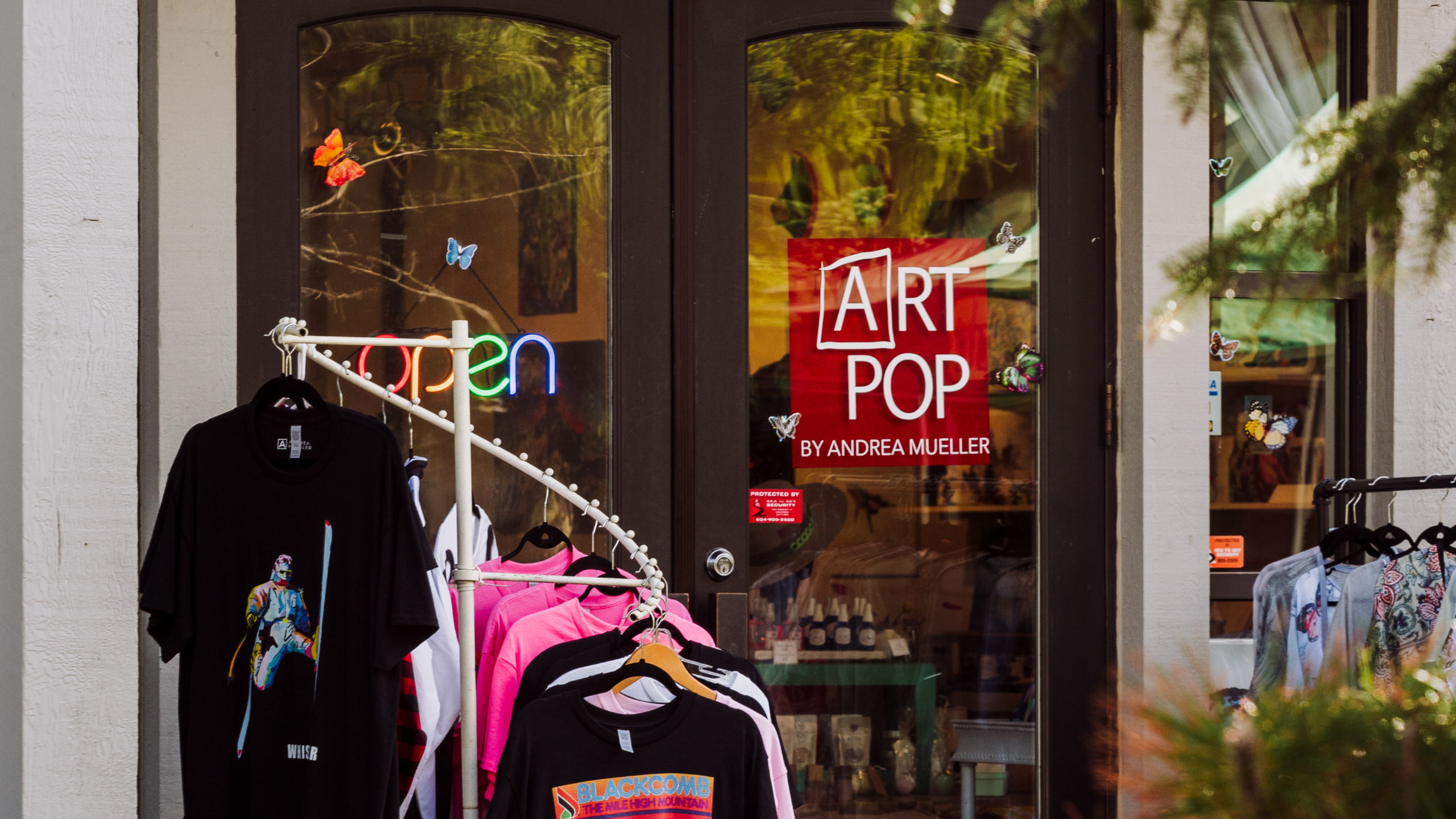 WHAT WE ENJOY:
- creative art gallery
- creative lessons for adults and kids
STORY
ART POP By Andrea Mueller is an art gallery, artist studio, creative event space and gift shop located in beautiful Whistler British Columbia Canada. ART POP is an eclectic creative shop owned by award-winning contemporary artist Andrea Mueller. She is well known for her colourful animals and landscapes and a collection of original work, prints and merchandise are available at the shop along with unique creations, clothing, pottery and jewelry by local makers. Take part in a creative lesson for adults and kids or book a private event at ART POP. Pick up a Creative Kit, created by me and take it back to your home or hotel OR make it right here in Chili's Thomas Creation Corner. Our products are always changing as we are always making!