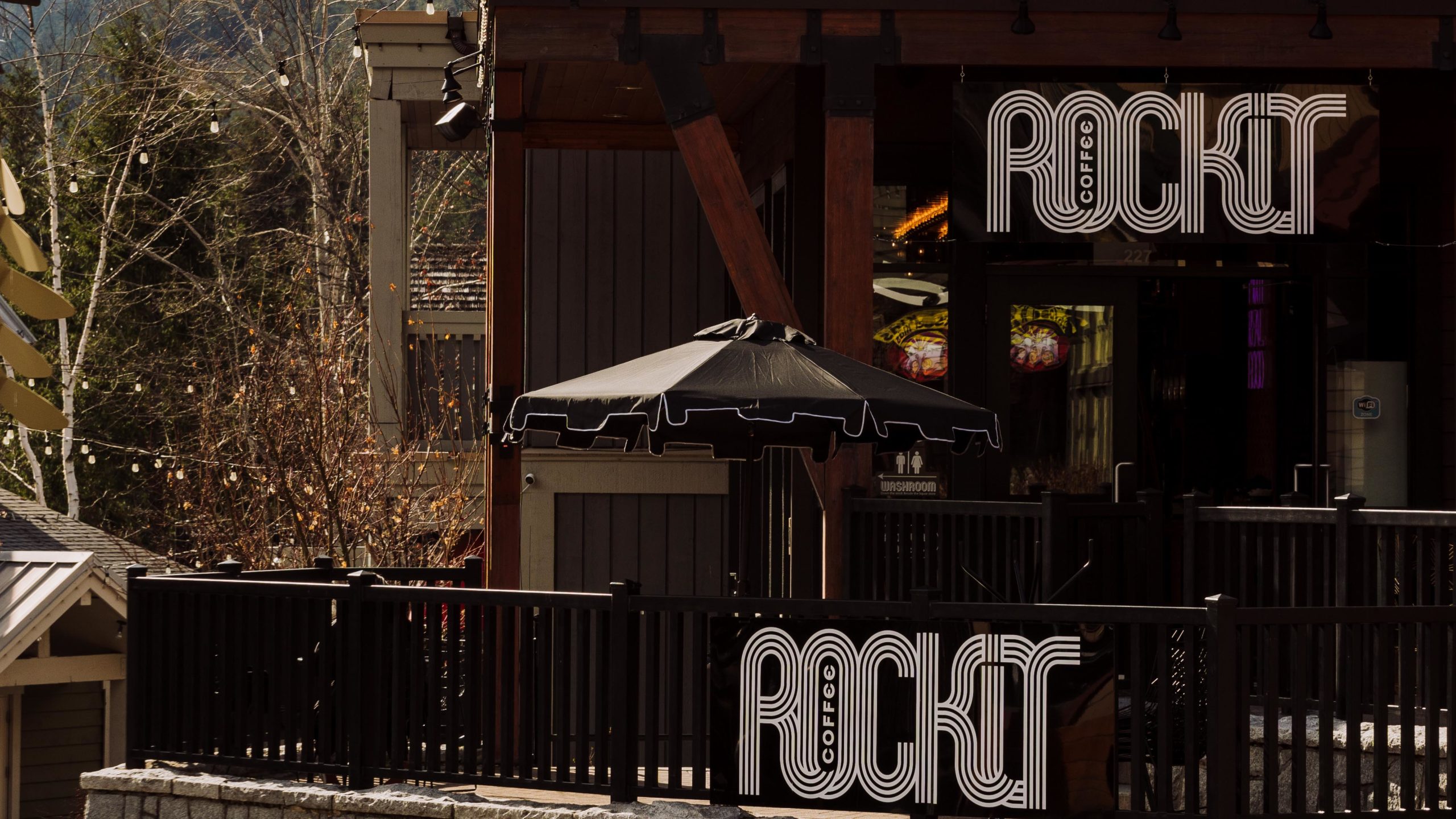 WHAT WE ENJOY:
– open every day until 5 PM
- incredible interior design
STORY
Designed by award-winning Vancouver interior designer Daniel Meloché @danielmelochedesign n working closely with Whistler local builder, Miles Vitti and his team @vittibuilds Rockit features a playful, interactive, and inviting retro-vibe, inspired by the 70s and 80s, with pops of yellow, brass, and greenery. Truly an Instagrammable moment.
If that's not enough to get your foot in the door, just wait until you hear what's on the menu. Rockit does not only feature a full authentic coffee menu, cheekily called Espresso Greatest Hits, they'll also be sporting Funkadelic Teas, a line-up of Belgian hot chocolate, and Aero-Smoothies.