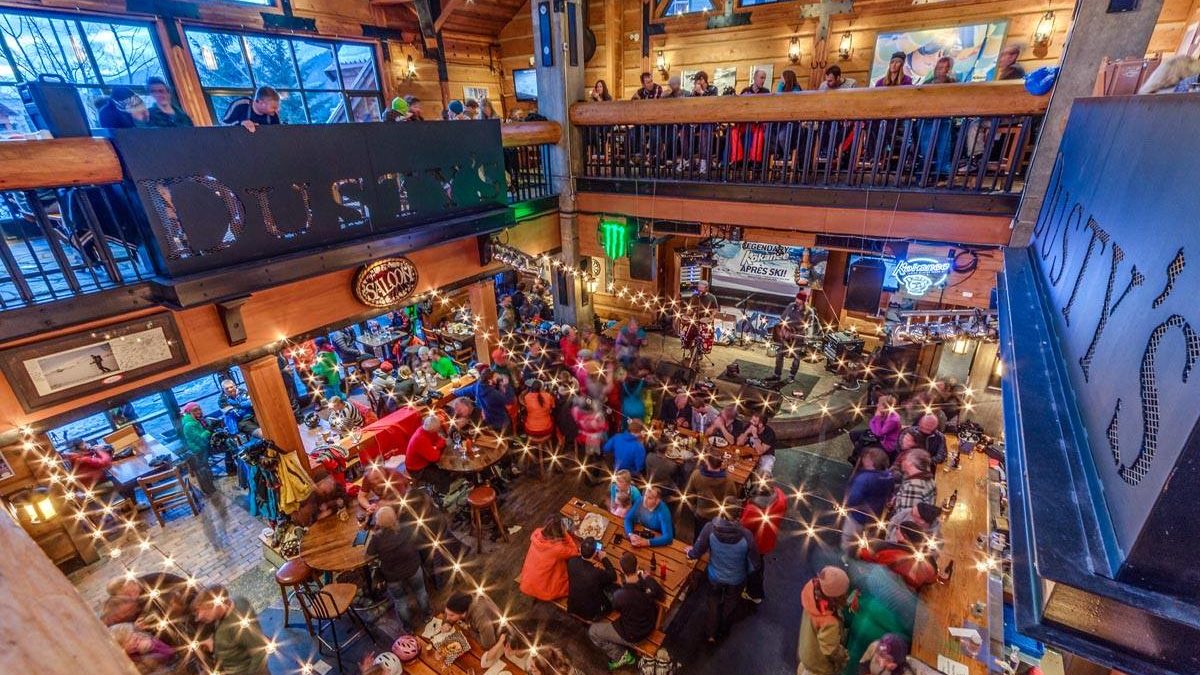 WHAT WE ENJOY:
– Whistler's sunniest and largest patios
– Grab n' go style food & drinks to enjoy at your own table
– Enhanced COVID safety protocols to prioritize your health and community safety
– Watching the bikers fly down to the base of the mountain
STORY
Step into Whistler's original watering hole and go back in time to a place dripping with legend and lore.
Located at the base of the Creekside Gondola, Dusty's offers beer and ciders, snacks and legendary après.
When we say Dusty's is full of legend and lore, we aren't kidding. Dusty's Bar was named after Dusty, a stuffed horse that rode into Whistler in 1979 in the back of a pick-up. He was placed in the bar, and for almost a decade, watched over the regulars as they partied the nights away.
One full moon Friday, legend has it a female partier stripped totally naked and jumped on Dusty's back. Dusty bucked into life, burst through the bar doors, shook the shocked nude woman into a snowbank and galloped off into the night, never to be seen again.
The moral of the story? This is a place that will put the Wild back into the West.
Dusty's is home to those who call Whistler home. Located in Creekside where Whistler all began, this is where locals and long time visitors meet up and swap stories of secret stashes.
A family-friendly place, open until 5 p.m., Dusty's is a great place to let loose and share a story from another epic day of playing in the mountains.
Sorry, the comment form is closed at this time.